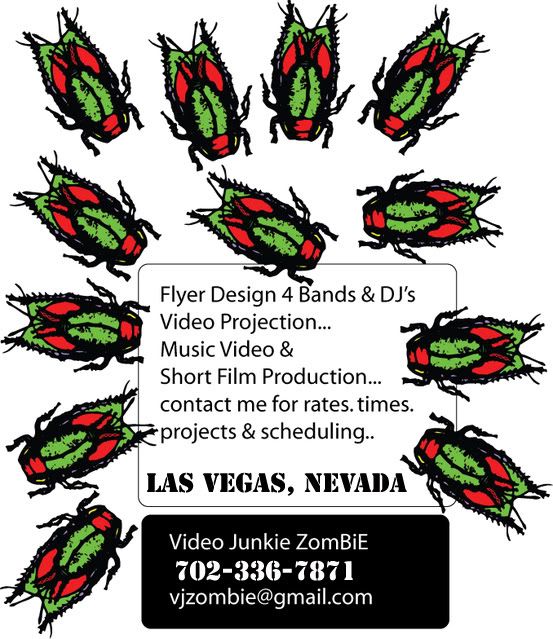 need a flyer design made?.. well i can design it for you..
cheap!! only $50 per digital flyer design..
just send me the band names.. logos.. ect..
dates.. locations..ect.
i can produce the designs in photoshop, illustrator, jpeg...

important!
i don't print flyers though.. you'll have to take the design somewhere to get
the design printed.... kinkos.. ect..

i can also do video projection on stage or in a club.. for any band or dj..
plus i make music videos...