toomorrow...don't b forgettin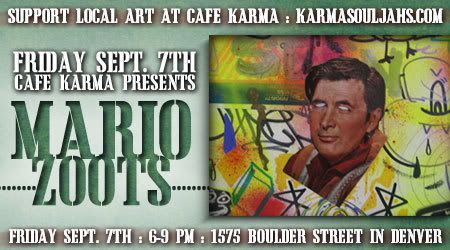 ----------------- Bulletin Message -----------------
From: LITTLE wing~*XENCS333
Date: Sep 6, 2007 10:13 AM


begins at six

The Laughing Bean Cafe September Art Opening -Between 10th and 11th and Santa Fe Drive.
Please join us and check out Art done by myself, my brother Jose, my cousing Medicine Man(anthony) and my girl Alicia(karmalita)
People it's first Friday (The 7th)----------I have some Art up which includes- A print of my Rakim painting--woohoooooo! Along with other stuff for sale like magnets of previous art -small and large, Hand made/ Hand painted dolls, purses and I have a few Rakim T-shirts left :) YIPEEEEEE! hahaha snacks and wine for everyone---bwuahahahahahaaaa I have no flyer because i am a slacker hahaha but you get my point! BE THERE OR I WILL CRY -TWICE!!!!!!
Okay love you bye,
Angelica "xencs"