Yep..another damn party...another fine time. This one is all about the low end theory and blowing bassbins past the zero db. Get out tonight and preview some of the wickedest sounds coming out in 2007. Sexy electronics, dubstep biz, french touch electro, glitched hop. Music to make you melt. We've got a little something for every coniseur and geek.

BASSNECTAR / DJ MEHDI / ELLEN ALLIEN / DIGITAL MYSTICZ / BURIAL
DISTANCE / THE BUG / RYTHM & SOUND / TRENTEMOELLER / VILLALOBOS
SIMIAN MOBILE DISCO / THE TEENAGERS / BASIC CHANNEL / FAT FREDDY'S DROP
AMON TOBIN / MODESELEKTOR / PARA ONE / TTC / METRONOMY / PRESETS
JUNIOR BOYS OWN / MSTRKRFT / BRUCKER & SINDEN / SOLID GROOVE
JESSE ROSE / SWITCH / THE KNIFE / DAFT PUNK / JUSTICE / FREAKS

P.S. Don't forget you have to enter through the alley tonight. Orange Cat Studios.
21+ID open bar all night. 18+ID to enter.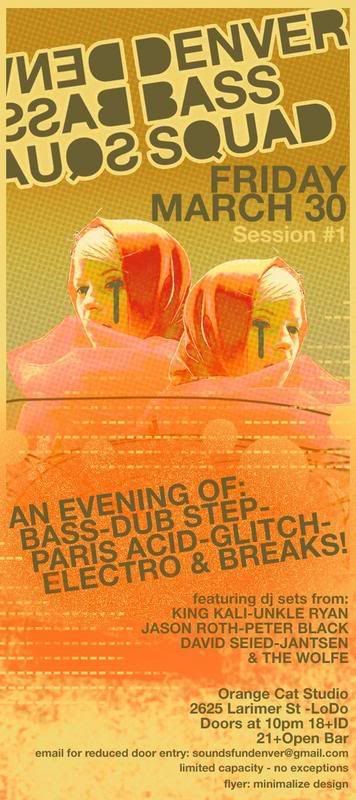 Werk that Twerk that.....